---
Wisconsin Apprentice is a news aggregation and online resource for educators, businesses, school board members and legislators. Sent weekly WA will offer a brief look at what Wisconsin and other states and countries are doing in the areas of Apprenticeship, School to Work Transition, Secondary and Post Secondary Education and Continuing Education....
WisconsinApprentice.com and the weekly email is on hiatus while we seek funding for the publication, website and project.
...more
---
The Colleges
...more
---
In Wisconsin, community college leaders generally like President Barack Obama's proposal to make the first two years of school free, but they're waiting to hear how the program would be funded.
Morna Foy, the president of the Wisconsin Technical College System, pointed out that the cost of college goes well beyond tuition and books.
"Students who get financial aid now use it for a variety of things in addition to tuition — child care, transportation costs. And those would have to be dealt with outside this particular proposal, as I understand it," said Foy.
...more

Notes: I would love to see a segregated fund for this, lottery, part of the sales tax, % of corporate income taxes or a new source...
---
I occasionally hear high school students say they plan to attend University of Wisconsin-Marathon County to "get my generals out of the way." And sometimes I hear them say they plan to attend UWMC because they are "not sure what I want to major in."
While it's good if you have a clear plan on a major, most students change majors no matter where they start college, so there are better reasons to choose UWMC.
However, if you are undecided, then a small campus like UWMC is a wonderful place to get personal advising from our Student Affairs staff to help you choose courses and decide on a path. When you attend UWMC, it also helps that right from the start you're guaranteed small class sizes and one-on-one attention from professors who can provide advice and mentoring in their field of study.
...more

Notes: I agree!
---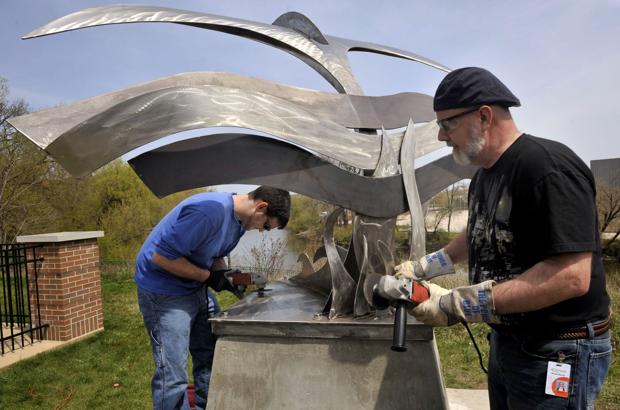 The First Choice Pre-Apprenticeship Training program celebrates 10 years in 2015 offering services to individuals interested in careers in the building trades.
Since 2005, more than 1,500 disadvantaged persons, women, the under-employed and displaced workers showed interest in our training and programming with 616 students enrolled and 482 graduates. A 10th-grade level in reading, math and language on the Test of Adult Basic Education with a high school diploma or equivalency and driver's license are the requirements for enrollment. To date, there have been 416 placements with 200 of those placements in the construction industry.
Of those committed to this career field, there are 25 journey workers in laborer, boilermaker, iron worker crafts with one apprentice in pipefitter, three in electrician apprenticeship, two in iron worker apprenticeship and 25 others in laborer crafts. These individuals who are journey workers are now homeowners while more than 25 are on track to become journey workers in their chosen crafts...
...more
---
With a surge in new production work orders, Heavy Metal Fabricators is looking to triple, perhaps even quadruple, its welding workforce.
This will make 2015 a busy one for welders at the Custer Street plant, but that's OK with Brent Moore, 29, who came to Wisconsin after training at an Oklahoma technical school.
"I enjoy working on different parts and learning newer techniques," he said.
Dave Wage is president and owner of the HMF family of companies, including Heavy Metal Fabricators, which manufactures large machines and machined weldments for the defense, marine, paper, crane, foundry, petroleum, construction equipment and other industries.
...more

Notes: We need to fill these and create more opportunities for new companies for companies to come to Wisconsin seeking talent.
---
With a new year comes new goals and new experiences. For more than a dozen troopers in training, there are new jobs not too far from home.
The 60th Recruit Class of the Wisconsin State Patrol graduated from State Patrol Academy at Ft. McCoy in December. It was a rigorous six months, but now 13 of the 47 that gradated are joining the Wisconsin State Patrol Northwest Region.
Captain Jeff Frenette is the Commanding Officer for the Northwest Region's Wisconsin State Patrol. He said most of these troopers have local ties in western Wisconsin, all the way to Douglas County.
"We have 20 counties. Most of those positions' vacancies are on the interstate including St. Croix, Dunn, Eau Claire and Jackson counties," said Frenette.
You could call this group of troopers "homegrown."
...more
---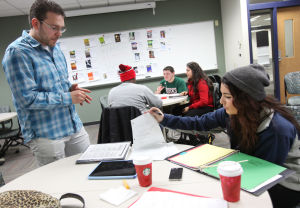 The notion behind the traditional K-12 public education system is that the social and economic benefits of an educated population are good for everyone — so everyone, whether they have children or not, should help pay for it.
President Barack Obama's free-community-college-for-all proposal would expand this societal responsibility to include educating our adults, and — similarly to the K-12 system — without regard to whether the adults or their parents would be able cover the cost of education on their own.
...more

Notes: We need to work on the details, but forward is a good direction.
---
Amy Myska, an employment and training counselor with the state of Wisconsin Job Service, is answering questions throughout the State of Opportunity series.
Q: How has welding changed in the past 25 years? Who is teaching the welders, and what is required?
Related: More from State of Opportunity
A: Over the past 25 years, welding has been an in-demand occupation in Wisconsin, and projections for the future indicate much of the same. Currently welding ranks 23rd of the top 25 high-growth career fields in the state of Wisconsin (worknet.wisconsin.gov) with an average of 80 to 120 openings posted annually. In recent years, companies such as Marinette Marine and Oshkosh Corp. have increased their demand for welders. However, this is also a career field where we will see significantly more openings as the workforce ages overall and more welders retire.
...more
---
More than 200 employees from Milwaukee-area manufacturers participated in a recent survey conducted by The Paranet Group Inc. regarding their perspectives on working in a four-generation workforce. Key findings from the survey include:
Gender breakdown:
There are 41 percent female Millennials and 59 percent male Millennials in today's workplace, versus 20 percent female Baby Boomers and 80 percent male Baby Boomers.
...more

Notes: Read This!
---
David Wilfert is ready for more money to come out of his wallet and go to the politicians in Madison.
"I am going to ask you for a tax increase," the co-owner of Wilfert Farms in rural Two Rivers told Lt. Gov. Rebecca Kleefisch, guest speaker of the Business Connects with Government luncheon program sponsored by The Chamber of Manitowoc County....

...Formrite Companies President Dave Wage said his company offers teenagers work opportunities through the Youth Apprentice program. He said his coordinator of youth apprentices sees himself as a mentor and part of what he seeks to impart is having a strong work ethic.
...more
---
The state of Alabama and the city of Huntsville, site of the ATV factory, offered land, cash and job-training assistance.
Polaris Industries Inc. will receive about $80 million in combined state and city subsidies when it builds its new and massive $142 million ATV plant next year in Huntsville, Ala.
Kelly Schrimsher, communications director for the city of Huntsville, said Monday that the Alabama perks and tax breaks include $15 million in land and temporary office space given to Polaris by Huntsville.
It also includes about $31 million in cash and job-training assistance from the state of Alabama, as well as about $34 million in state subsidies tied to Polaris' agreement to provide 1,700 to 2,000 jobs in the state.
...more
---
Luis Fernandez said he's always been interested in cars and he often played with toy cars when he was younger.
The Beloit Memorial High School senior is turning his interest into a career. Fernandez is enrolled in the school's automotive program. The program began close to eight years ago and has grown tremendously within the last year.
There are currently six sections of Auto I, the introduction class. Four classes are taught by Technology and Automotive Education Teacher Aaron Troxell. Troxell said the additional two courses, taught by another teacher, were added due to a high demand by students. Each course holds a maximum of 23 students.
...more
---
We keep the topic and value of apprenticeship programs, workforce training, and school to work transitions in front of your client base and the legislature on a weekly basis.


We provide a quick easy resource to find the people and tools businesses need to start or advance their training efforts.


We provide an outlet to discuss both programs that are working in Wisconsin as well as those that are working elsewhere.


We are a nonpartisan nonpolitical advocate for the advancement of apprenticeship and training in Wisconsin.


We need your help!

...more
---
A List of Wisconsin Professionals Interested in Apprenticeship. Add your card today it is free. Use the TAG #apprentice to join this list. Or just send an email to Ken[at]WisconsinApprentice.com
...more
---
Please Forward this to Educators, Business Professionals, and others interested in improving the Wisconsin Workforce. It is
free
to subscribe (paid for by our sponsors and contributions), data is NEVER sold or shared. Keeping the issue of Apprenticeship and Workforce Development in front of those who matter.
...more
---
Wisconsin Apprentice is a news aggregation and online resource for educators, businesses, school board members and legislators. Sent weekly WA will offer a brief look at what Wisconsin and other states and countries are doing in the areas of Apprenticeship, School to Work Transition, Secondary and Post Secondary Education and Continuing Education.
Wisconsin Apprentice is a non political advocate for public private partnerships providing quality jobs for our youth, displaced worker, and the rapidly changing workforce required to move Wisconsin forward.
We hope to grow a network of professionals interested in Apprenticeship and stimulate the conversation at the water cooler, boardrooms, and in the capitol.
Always on line at
www.WisconsinApprentice.com/
The start up costs for WisconsinApprentice have been covered by a generous grant from...
and our publisher and editors at...
Our Current Publications:
...more